View shifts
View shifts in the Skedulo mobile app
Overview
The Shifts view in the Skedulo mobile app provides a resource with an overview of all the shifts that they are assigned so that they may plan accordingly.
Viewing shifts
Once a scheduler has created and published a shift, it will become immediately available to view on the Skedulo mobile app; the resource just needs to log in or refresh their screen (by dragging down).
To view a shift, perform the following:
Open the more options menu by tapping on the nav bar button, at the bottom-right of the screen.

Locate and tap on the "Shifts" button from the menu options provided. A calendar will slide open that contains all assigned shifts.

Small shift cards contain a summary of the shift. Tap on a shift card to see its full details.

Tap the back button to return to the previous screen.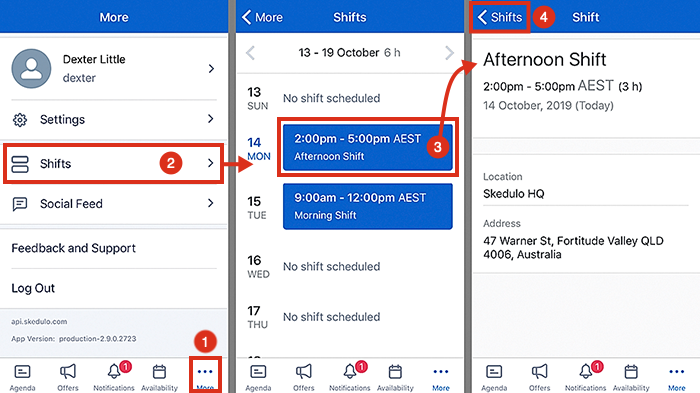 When a shift is assigned to a resource, the shift details will appear in Skedulo in the agenda (on the greeting banner).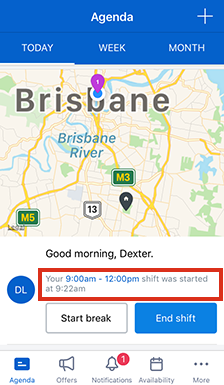 Shifts also appear on the calendar (above the list of job cards for the day)—this is visible in both the week and month views of the calendar.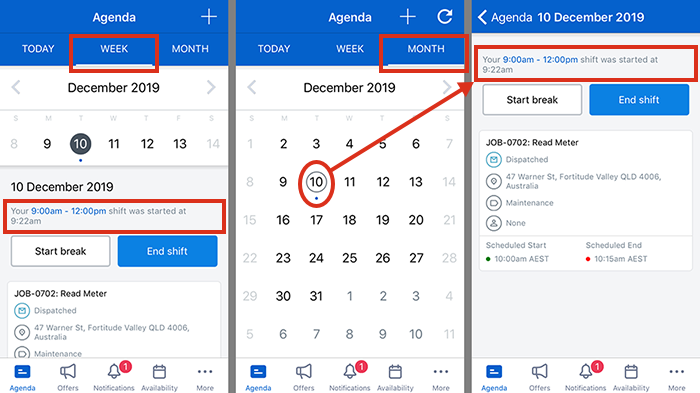 Related links
Enable and receive shift notifications
Feedback
Was this page helpful?