Change inactivity session timeout
Overview
This article shows you how to change the Salesforce session inactivity timeout period.
Note
At the time of this publication, the timeout could be changed between 15 minutes of inactivity, up to 24 hours.
Change inactivity session timeout
Log in to Salesforce as an administrator.
Go to Setup > Users > Profiles.

Click on the profile being used by your users, e.g., Standard Platform User.

Scroll down to the section entitled Session Settings. Click to open the profile.

Click Edit. Select a new value for Session times out after from the list.

Click Save.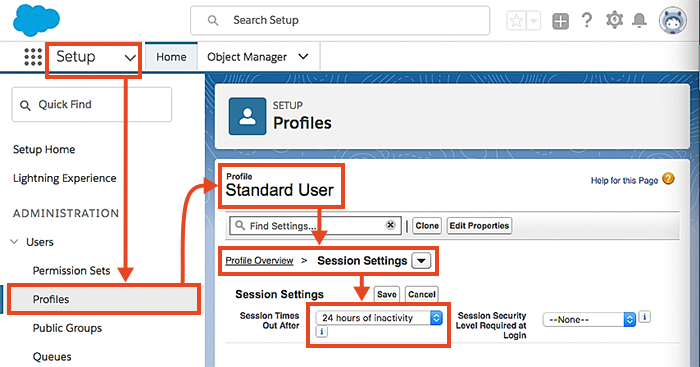 Changing the session inactivity timeout in Salesforce.
Feedback
Was this page helpful?